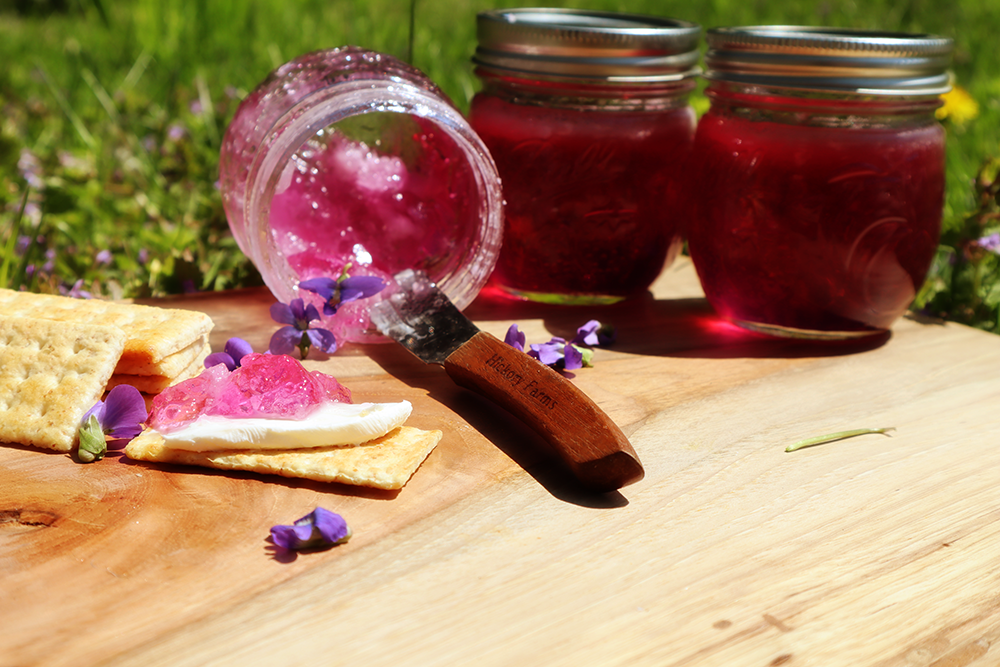 We spent the day with the flowers in order to try our first attempt at making Violet Jelly, and I'm so happy I did. This particular Jelly is so good on cream cheese and butter crackers.
I think I am officially addicted to trying out various flower jellies now.
Enjoy this recipe courtesy of Bakers Brigade!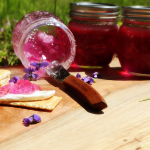 Print Recipe
Violet Flower Jelly
Ingredients
1

pint

violet flowers

2

tbsp

lemon juice

4

cups

sugar

3

oz

liquid pectin
Instructions
Pour boiling water into the jar of violets and gently press the violets so they are submerged and there are no bubbles. The water will look blue until we add the lemon juice later to turn it purple

Leave petals to soak for 24 hours covered with cheese cloth or something similar

Strain the violet tea, and if needs be you can add a little extra water so that the tea equals 2 cups

Mix the tea and lemon juice and bring to a boil for one minute.

Add the sugar and pectic and bring to a hard boil for another minute.

Pour into warm processed jars and process like normal in a water bath canner for 5 minutes.