Copper Kettle Farms
A small farm trying to live sustainably on the Mason Dixon
Now taking e-mails for Plant Starts (Vegetables, Herbs, Elderberries)
This year we are expanding our normal operations of eggs, vegetables and goats to include some plant starts! You'll be able to pay online to reserve pick-up or pay cash in-person.
Join our plant start list to be notified when plants are available
We are a small farm in Historic Gettysburg Pennsylvania that aims to show how you can live fully and sustainably on small acreage.
We utilize YouTube to also showcase our journey, and will also be providing workshops, creative resources, and technology to help benefit other homesteaders and farmers across the globe.
Some of our passions include understanding soil biology, teaching about regenerative agriculture, and educating about herbal medicine.
We raise chickens, rabbits, goats, guineas, and peacocks as well as grow our own herbs & spices as well as vegetables year-round.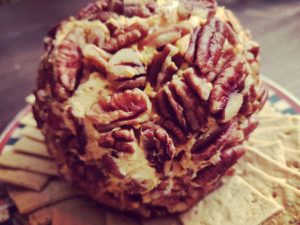 Honoring some family ties with this delicious homemade cheeseball recipe...
Read More
Get Some Copper Kettle Farms Merch
Join our Mailing List
We send out all kinds of useful information for the homesteader, both new and veteran. We never share your information.