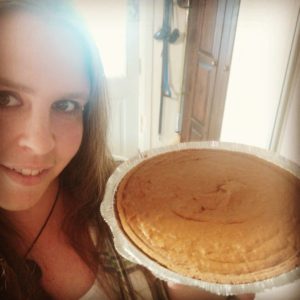 Copper Kettle Farms is currently a small farm in Gettysburg, PA that will be hosting its initial CSA season in spring of 2018. Gradually we will be expanding to include a Bed & Breakfast and Event Venue once we move to a larger location, but we're tackling one project at a time first 🙂
Copper Kettle Farms is run by Crystal Groves and Donald Smith, both avid homesteaders and gardeners.  Crystal is a fifth generation farmer, and Donald has a passion for raising heritage small-game and heirloom variety produce. Along with Crystal's dad, this team is a powerhouse for green thumbing alongside nature.
We always welcome visitors to our small farm to pick up eggs at any time with our external fridge. When we expand at a new location, we'll welcome visitors any time during the day while we're working the farm.
If you have any questions about what we're doing, don't hesitate to contact us, check out our workshop schedule, and follow us on Facebook, Instagram, and Pinterest.